Participating Hotels for Tournament
16U Top Gun Classic "Championship Cap Series"(Akron)
You must contact the hotel directly via the phone number or email listed below to get rooms from the tournament block. Rooms cannot be booked outside of the block or through third-parties such as hotels.com. If the hotel is full for this event, it will be indicated below.
---
Best Western Plus North Canton
6889 Sunset Strip Ave. NW, North Canton, OH 44720
$122.99 + tax
Complimentary deluxe hot/cold breakfast buffet
Complimentary wifi/high speed internet in entire hotel
Indoor heated pool and jacuzzi
Complimentary 24/7 shuttle service within 5 mile radius of hotel
24/7 fitness center
24/7 front desk
Refrigerator/freezer combo, microwave, and coffee maker in every room
Guest laundry
Non-smoking facility
Complimentary satellite TV/cable & HBO
Phone: 330-497-8799 / John Martin
jwm8592@hotmail.com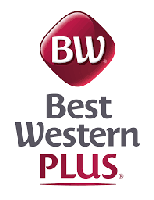 ---
Holiday Inn Akron-West
4073 Medina Road, Akron, Ohio 44333
$124.00
Includes Full Hot Breakfast
Refrigerators in all rooms
42" flat screen TV's in all rooms
Hospitality suites available upon request (fee may apply)
Fitness Center
Outdoor pool
Two restaurants locatd inside the hotel
Surrounded by several excellent restaurants including the Hyde Park Grille, shopping plazas, theaters and golf courses, the Holiday Inn Akron, OH hotel has everything you need to feel right at home.
Phone: 330-666-4131 / Tami Mahoney
tmahoney@atlantichospitalitycleveland.com

---
Holiday Inn Cleveland Rockside/Independence
6001 Rockside Road, Independence, OH 44131
$119.00
Hot breakfast incuded in rate
Free wifi
Indoor pool
Close to many restaurants and shopping
Phone: 216-264-2604 / Maureen Labyk
mlabyk@hirockside.com

---
This hotel is full for these dates
Hyatt Place Cleveland/Independence
6025 Jefferson Drive, Independence OH 44131
$129.00
Oversized newly refreshed suite type rooms
Complimentary Breakfast
Free Wi-Fi
Ample free parking
24/7 Fresh Market Menu and Grab n Go Case
Room Service offered until 11pm
30 Restaurants with 3 miles of the hotel
Phone: 216-328-9089 / Robin Boozer
robin.boozer@hyatt.com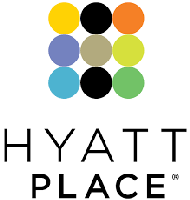 ---
This hotel is full for these dates
Residence Inn Akron/Fairlawn
4080 Embassy Parkway, Fairlawn, Ohio 44333
$139.00
Full Hot Breakfast
Indoor Swimming Pool with Hot Tub
Sports Court
Close to restaurants, shopping, movie theatre
Phone: 330-664-7888 / Pam Pratt
ppratt@residencefairlawn.com

---
Springhill Suites by Marriott Canton
5770 Dressler Rd. NW, North Canton, OH 44720
$149.99 Double
$139.99 King
Complimentary full hot/cold breakfast buffet
All rooms are suites (king & queen/queen) with queen sofa bed
Outdoor patio w/ fire pit
Market Place
Indoor heated pool
Free wire/wireless internet
Complimentary 24/7 shuttle within 5 mile radius of hotel
Guest laundry (coin operated)
Complimentary satellite TV/cable/HBO/DVR in every guest suite
24/7 fitness center
Phone: 330-433-0101 / John Martin
jwm8592@hotmail.com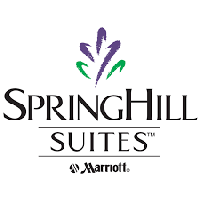 ---
This hotel is full for these dates
Springhill Suites Independence
6060 Rockside Pl. Independence, Ohio 44131
$134.00
BECAUSE DETAILS MATTER - From suites with a little extra space to complimentary hot breakfast, we want to treat you to a little more while on the road.
GUEST ROOM AMENITIES - Comfy beds, dedicated workspaces, separate areas to sleep, work and relax, in-suite microwave and mini-fridge-spa-like bathrooms, sofa bed
FACILITIES & SERVICES i- Complimemtary hot breakfast bufet, free wifi, mobile check-in and check-out, fire pits, indoof pool, 24 hr market, fitness center
RESTAURANTS - near the hotel - Outback Steakhouse, Bonefish Grill, Bob Evans, Denny's , The Winking Lizard, Wendy's McDonalds & Applebee's are just a sample of restaurants.
Phone: 216-264-4190 / Wendy Guild
wguild@shsindependence.com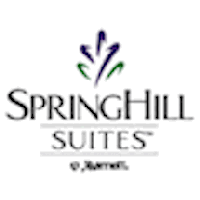 ---